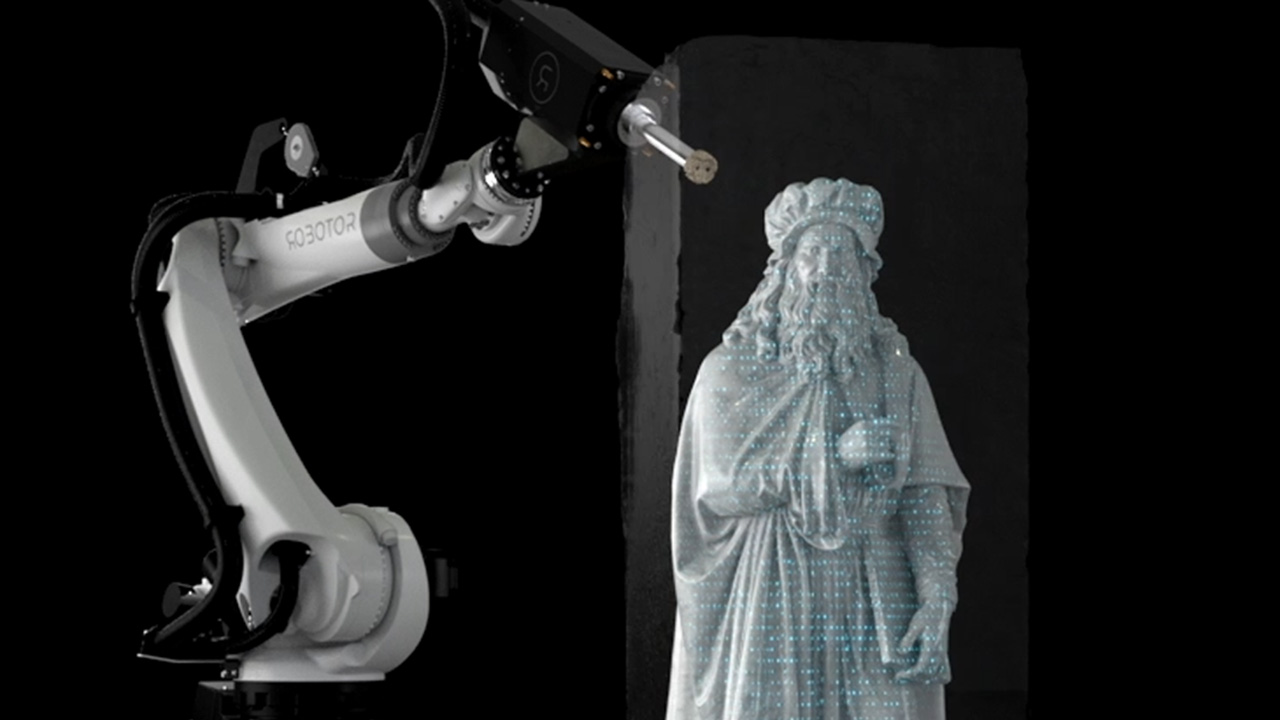 Excerpts from interviews by Filippo Tincolini and Giacomo Massari, Robotor's founders.
"Robotor comes from our experience in the field of sculpture. This know-how has led us to mature a considerable technical ability that blends the tradition of classical sculpture with the latest technologies, such as three-dimensional scans and the use of robotics.
As sculptors, having to deal with works of immense complexity led to the need to equip us with anthropomorphic robots, technological tools that could simplify our lives.
Over time we have become masters of every little secret and have become able to reproduce them, not copy them, but improve and develop them to maintain the level of extreme quality that our customers over the years kept asking from us. We have experimented and used increasingly advanced tools, from research aimed at refining and improving hardware to make it increasingly stable and functional, the creation of an AI-based algorithm capable of calculating tool paths in a simplified and autonomous way.
There has been a substantial improvement in manufacturing and a real revolution indeed. Only when the machine was performing as we wanted, we launched it on the market because when we sell this robot we also sell our essence".